I left my heart in SF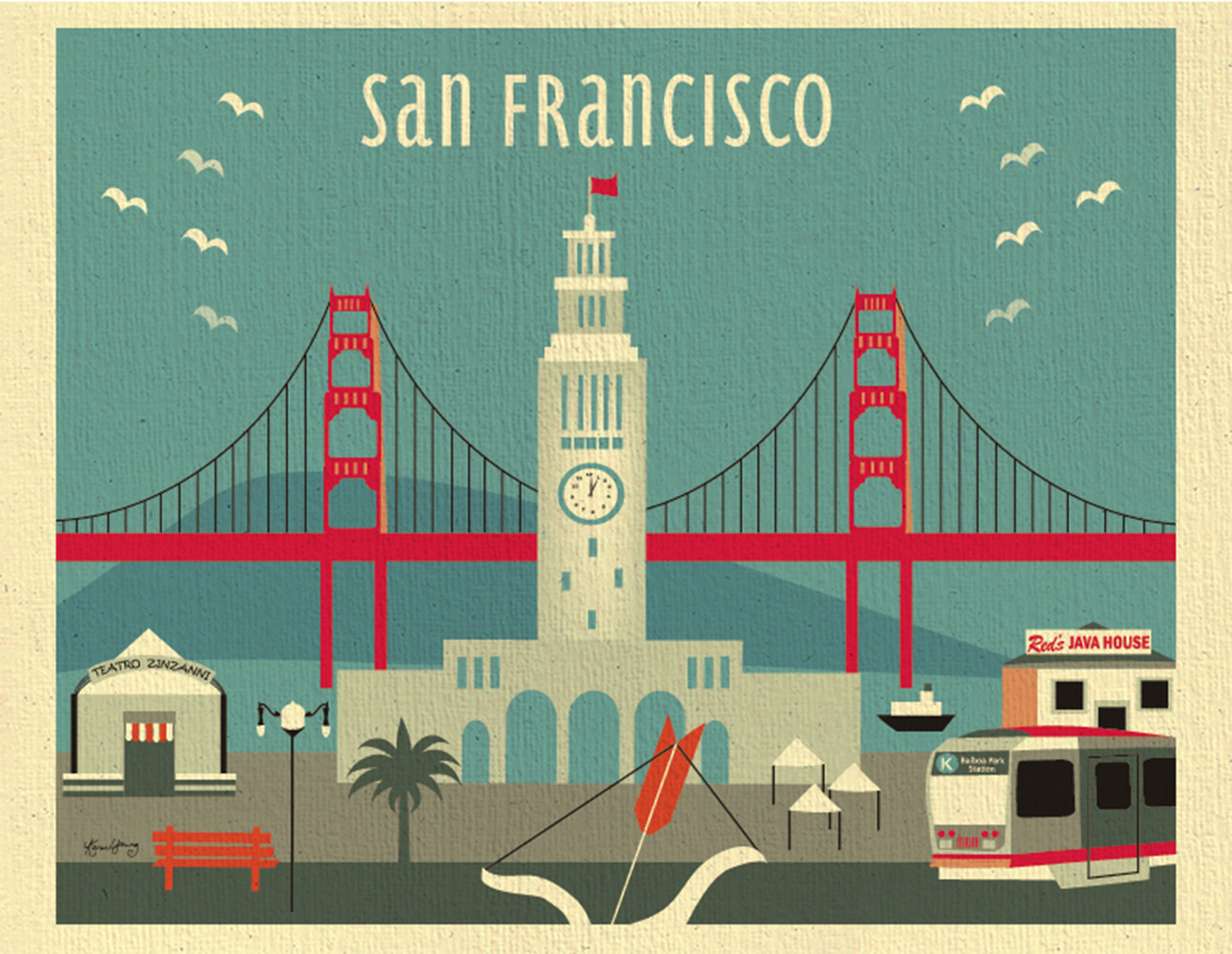 It was on a Sunday afternoon drive, just as the sun was setting beyond the Golden Gate Bridge that I felt my heart was here to stay. As we were making our way to Mill Valley through the emblematic bridge in its international orange colour, I turned to see the tip of the city disappearing on my right side. The vastness of the Pacific Ocean was expanding on both sides of the bridge, in harmony with the sky's pastel palette, as the sun was extending his last rays of light. A warm breeze invited me to roll down my window and soak up the city's vibes. A feeling of happiness took me over. Calculative logic lost its battle to a heart in love, as I started recounting inside my mind both the apparent and the less evident reasons of this victory.
When it comes to falling in love with a city, a country or just a place, the norm follows the same pattern as when falling in love with a person: you feel attracted to what's outside, the natural beauty, charmed by the landscape and architecture, intrigued to discover the different neighbourhoods, only to realise that there is so much more to what meets the eye. That is why, sometimes you need to take your time in order to love a place and other times, just like with people, you fall in love with it at first sight.
As for me, it was the people that captured my heart. A city is defined by its citizens; they give the rhythm and set the tone of the life in the city. People in San Francisco and the Bay Area are excited (indeed excitement is a key word in California!) and friendly and talkative and happy to assist you, to serve you, to help you! The average "thanks-yous" and "how-are-you-doings" I came across daily, surpassed my imagination. From the hippie coast in Bollinas to the Silicon's Valley Palo Alto, from the breathtaking Muir beach back to the beautiful in the woods, Mill Valley and from the picturesque Belvedere back to San Francisco, it is the people that have enriched my travelling experience, making my trip an unforgettable one. Had it not been for the people, this special ambiance and the energy they infuse into the city would not exist; a laid-back, casual, hippie, organic Californian vibe. But it is also the place itself, on this side of the Golden State that welcomes the fusion of so many European elements to the American culture that effortlessly made me feel like "home".