Ladies and gentlemen, the man behind Priscilla… Mariano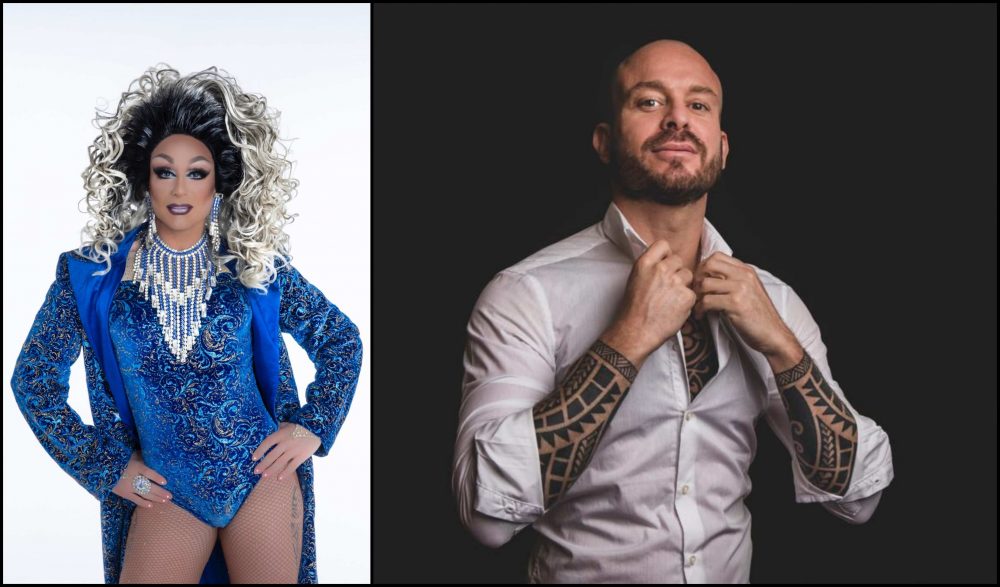 You are the only drag queen in Greece who has managed to correlate her name with a club – Jackie O' . Tell us about this relationship! When it started and what the future holds?
My relationship with Mykonos and JackieO started in 2013. I came on holiday at the end of June (first time in my life in Mykonos). I immediately felt in love with the island! JackieO beach was still closed,under construction.
Asking to a waiter at Jackieo bar in town some info about the beach club opening he told me that they were looking for an Italian drag queen, Priscilla …couse a lot of customers,especially the Italian ones ,talked about her. Incredible! They were looking for me! And I was there at the right time.
How you make the choice to add a new song in your performance?
I listen to a lot of music, different styles! Mostly pop songs! And the choose of a new song for my show dipends on the feeling that it gives to me. Everything about the song must fits me: the music,the lyrics,the singer's voice! One of the most important thing when I'm on stage is to make the audience believe it's me singing.
What is the preparation needed for each song you perform?
Each song I perform needs a long and careful preparation! Everything starts from the meaning of the lyrics. Then I think about the costume and I explain my idea to my costume designer! And the same about the wig and the choreography!
Sometimes I take inspiration from the music videos or the fashion shows. It's very important to care all the details!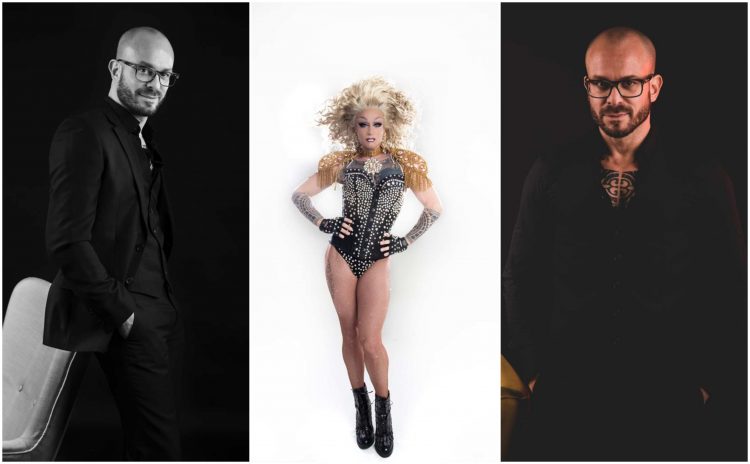 Which is your favorite song/ act that you will never exclude from your show?
I have two favorite songs. One is PROUD MARY by Tina Turner… I love her…she is pure energy! And this song gives great energy to me and to the audience. It's an evergreen song that everyone knows.
And the second one is TAKE ME TO CHURCH: I start performing the female version and then it changes into the male version and I took off all my clothes,the wig and the shoes and I ended up jumping into the pool.
It's a very strong show! The lyrics are very meaningful. And showing myself to the audience, the man behind Priscilla, it helps me to give my message FEEL FREE,BE YOURSELF and BE PROUD.
Live shows are unexpected. Have you ever had a unforeseen incident while on stage?
Performing live it often happens something unexpected! I always try to keep calm and to go on with my show "THE SHOW MUST GO ON"! And I'm always kind to the people standing at my show! But when someone is rude I have to do something… for example it can happen that someone steps in front of me while I'm performing at JackieO beach!
In that case…sometimes… I push them into the pool! There is a viral video on YouTube! And you can be sure they will never step again in front of me while I am performing! But of course everything is done in the funny mood of the show!
What prompt you to begin drag shows? 
I've always dreamed to be an artist! When I was a child I wanted to become a dancer…and I started to study dance! Then,when I was at high school I started to study drama,couse I discovered the passion for theater. And When I was 18 I had my 1st role in a show! And till now I am still acting in theater as Priscilla or in different roles. Theater is what I really want do for the rest of my life!
I can unite my passions performing as a drag queen: acting,dancing and singing. Being a drag queen is a privilege to me! It gives me the chance to make people laughing,to give them all my positive energy but also to make people thinking about some important topics like equality,freedom,tolerance!
Drag queens are the priestess of lgbtq community! And we have a responsibility when we are on stage! We must honor all the drag queens who fought for our rights… starting from Marsha P. Johnson! She was one of the first drag queens to go to the Stonewall Inn after they began allowing women and drag queens inside (it was previously a bar for only gay man).
What I really like performing at JackieO beach in Mykonos is to have a varied and mixed audience: gay, lesbian, straight, transgender, family with children..young,adults… from all over the world…different religions, cultures, sexual orientation! It's simply amazing! All together in the same place sharing happiness! This is how the world should be!
Do you recall any difficult situations that you had to deal with in your early days?
I can't recall any difficult situations I had to deal with! I mean, I had some situations I had to deal with during my shows,like disturbing people,drunk people,rude people ..but I always keep calm and I try to teach them the best way to enjoy my show! It's all about connection between me and the audience! I learned that kindness is the key! What I really want is every single person having fun!
Do you remember your very first live performance as Priscilla? Where was it and when?
My first live performance was in a tv program on the Italian national TV channel RAI2. It was 2005! The production needed an actor playing a drag queen role and they invited me to do that! The story was about a straight guy and his jealous girlfriend: she thought I had a lover couse she found some make up,stockings and women accessories in my house! And in the end I confessed that those things were mine…Couse I was a drag queen! Just imagine: I was the first drag queen on the national channel in an afternoon tv program! The reaction was incredible!
On a personal level. After all the tension, the music, the people, how do you find your balance?
It's easy to me to find my balance on a personal level! I'm an actor and Priscilla is just a role! Of course she is a very important and strong part of my life! But she only lives on stage! So…after the show I go back to my realty! And in my private life I'm completely different: very quite! I enjoy reading,cinema,theatre,friend's and family company! I enjoy simple things!
I have very strong relationships in my life: my family and my friends! It's very important to be supported by the people you love! I'm telling this as a gay man first…then as an artist.
If I asked to describe yourself, with a few words, to someone who doesn't know you – as Marianno- what would you say?
Mariano is: calm,shy, reserved, stubborn, picky,demanding, sincere, generous,proud,free.
Have you ever thought of the day you will leave Priscilla for ever?
I don't know exactly when I will leave Priscilla for ever. Of course I will not perform as Priscilla for many more years! I want Priscilla leaves the scene when she is still on top. Maybe 5/8 years more! Then I will go back to my biggest passion : playin' in theater.
You have expressed your opinion on diversity and the freedom of speech/ believes. Where Greece stands today? Do you believe there is progress in this area?
I always talk about diversity,equality,freedom and acceptance during my shows! Wherever I perform I want to support the local lgbtq community. There is definitely progress in Greece today about equality (and I'm not talking only about Mykonos). Of course there is still a lot of to do for our rights and not only in Greece. My experience in the greek gay community is really strong and positive.
What are your plans for the coming winter?
I will start my world tour at the beginning of November: Basel,Amsterdam,Beirut. Then back to Napoli couse I have show in theater in December. On New Year's Eve I will perform in Dallas (US). And in January I will start again my tour. It will be an amazing winter and I'm very excited.And of course I'm already thinking for the next season in Mykonos at JackieO.
instagram Priscila / Mariano   press here

• special thanks to Iosifina Aliberti